Quality Assurance
We have in house CMM to inspect dimensional features which require a CMM for inspection.

We also have all the basic measuring equipments that are required to measure the parts. We procure and maintain thread plug gauges, plug gauges, pin gauges and all other types of gauges as per the requirement of quality plan for a particular component. We maintain 2 separate sets of measuring equipments – one for the Quality department and another for the machine shop. During machining, every component is inspected as per the "Stage-Inspection plan" provided by the Quality department to the shop. After completion of the machining operation, during FAI, 100% inspection of the part is carried out and during production, 100% inspection of all critical dimensions is carried out.
Our CMM Specification as below:
ZEISS – Contura G2 RDS With Vast XXT Probe System

Range : X = 1000 mm, Y = 2100 mm, Z = 600 mm
A brief list of other measuring equipments as below :
Micro Height Gauge / Dial / Digital Height Gauge : 0 - 600 mm / 900 mm
All types of conventional Inspection instruments
Full set of Slip gauges – Grade 0 & 1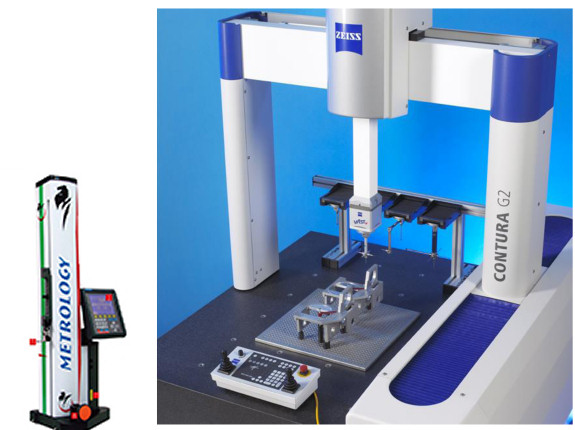 Other Outsourced Activities:
Heat treatment
Anodizing
Passivation
Conversion coating
Painting
Plating
The above activities are outsourced only to OEM approved suppliers.